My spring favorites in 2018
I've been waiting for spring to arrive for too long this year. Couldn't be more happy about the fact I can finally put off all the heavy dark clothes and put some bright colors on. Have a peek at my favorite pieces of spring 2018.
Red with taste of " expressing myself"
Spring and summer season will be "all about the" statement t-shirts. Express yourself! One way or another!Also red colors are dominating and famous "Gucci" belt begs. Mine is not a Gucci one, but I think it looks good anyways! You can shop for it at www.urbaniobesalnik.com
Tiny sunglasses and jeans jackets forever love
To be frank with you- jeans jackets and me represent endless love; I am a jeans-oholic and nothing will change that!( to get one on the picture visit NA-KD). Last year oversized long jeans jackets took all the attention but this year it's all about shorter ones. Woops I almost forgot about the glasses. Tiny glasses people, maybe not so good for the eyes but they sure do look fly! Mine you can shop at NA-KD.
I wish I would love to workout as much as I love to wear active wear lately. My life savior when it comes to traveling long hours and on a days off. (klick on the link to get my STRONGER outif )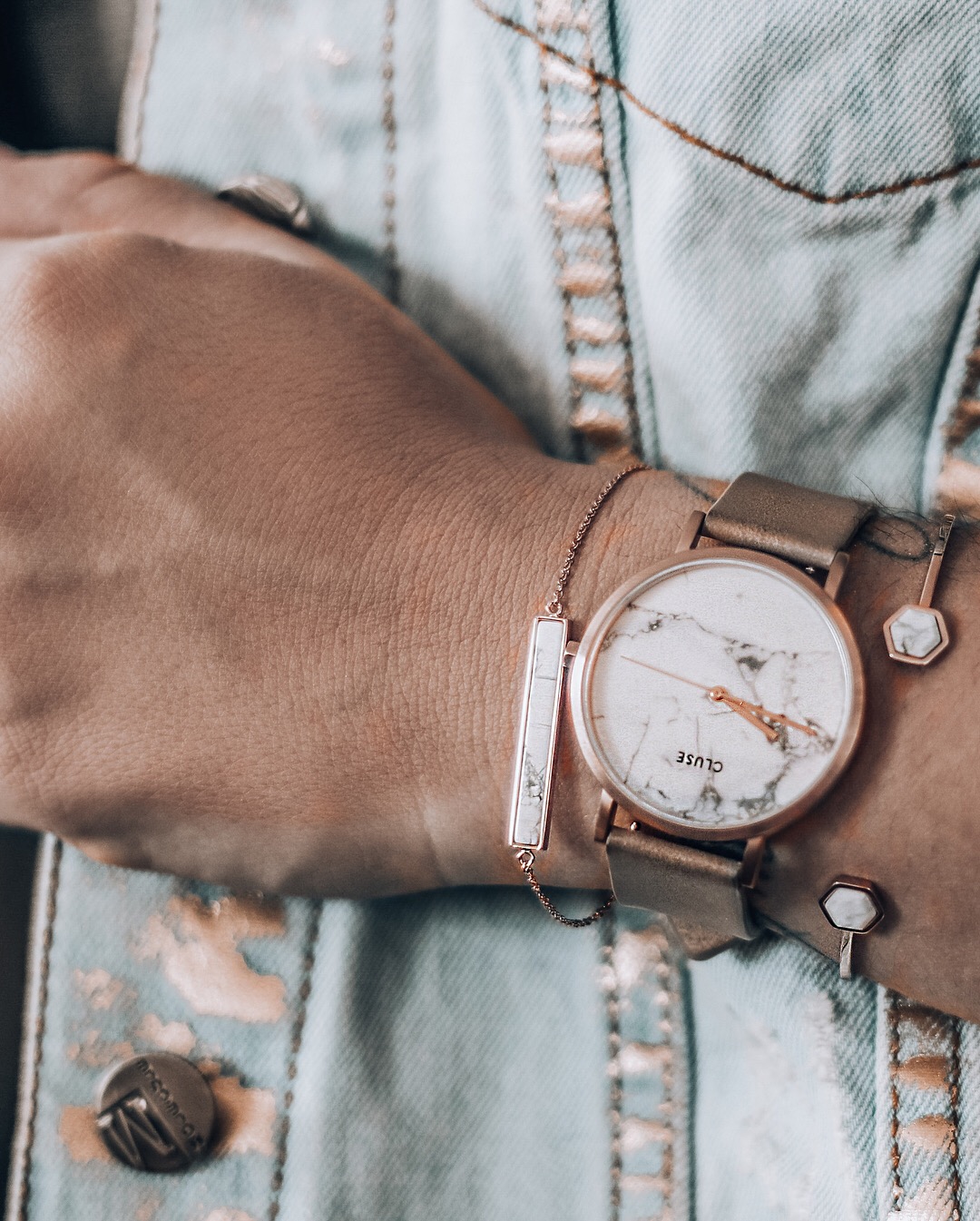 Frost yourself. Details do matter! At one point I have stopped wearing watches, well it was my phone's fault - was't me (giggle). Luckily trend watches made me wear them again! CLUSE are totally my favourite ones.
For all of you who follow me on IG (_reenaah_) I am pretty sure you know sneakers are my thing. But honestly I am excited for spring to arrive and to switch it up to flip flops. Sorry Adidas I still you #1 fan, but I had to add Diesel to my collection.